30 Sec's on....
14 Aug 23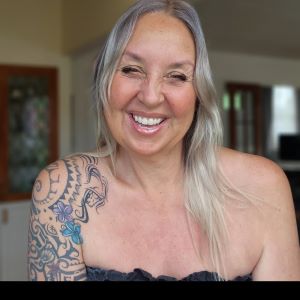 Do you remember about six weeks ago, when I realized a business that I had weekly dealings with, had a mammoth Bullying Issue?
It was so bad, and embarrassing to be a part of, I refused to do business with them again.
I did however, send an email to Head Office (2 different people), explaining why I wasn't doing business with them anymore, but never got a reply.
Which told me that the Company supports Workplace bullying...and just call me, Karen.
Anyway, all jokes aside, that was the beginning, middle and end of that story.
Until tonight, when I was scrolling through a new Companys website that I wish to buy from, and what do I see?
A Transparency Policy.
1.1 Modern slavery is a violation of fundamental human rights. It can also be a criminal offence.**** is committed to reducing the risks of modern slavery in its business operations and supply chains, and to managing incidents where they might occur. This commitment is important to ****, as well as its stakeholders, customers and employees both in Australia and Internationally.
1.2 'Modern slavery' is a broad term that refers to any situation of exploitation where a person cannot refuse or leave work because of threats, violence, coercion, abuse of power or deception. It also includes conduct that would constitute an offence under existing human trafficking, slavery and slavery-like offence provisions in the criminal code act 1995 (cth). It includes forms of conduct such as forced labour, debt bondage, human trafficking and child slavery.
1.3 We have zero tolerance of slavery, and we expect the same commitments from all organisations that we do business with.
But wait...
4.2 At all times whilst part of **** operations and supply chain, you must avoid any activity that would be, or could give the impression of: (a) an incident of modern slavery, whether you caused the incident, contributed to the incident or are directly linked to the incident; and/or (b) a breach of this policy.
No, there's still more....
All **** suppliers are required to sign the following, the suppliers code of conduct, and the **** suppliers agreement stipulating the terms and conditions required to be a supplier. Using these key principles helps each of us in this endeavour by providing a statement outlining the fundamental principles, key policies and procedures that govern the conduct of our business. The way we deal with our customers and suppliers builds long-term trust and ultimately determines our success. We will endeavour to deal fairly with companies, customers and suppliers. We will never take unfair advantage of others through manipulation, concealment, abuse of privileged information, misrepresentation of material facts or any other unfair dealing practices. For a list of our suppliers who have followed the above and have been approved as official suppliers to **** click here.
The whole world is changing, Baby doll, not quick enough for my liking maybe, but never-the-less, it is changing.
And for the better.
Be one of the good guys.
Kissy hugs
T (she/her) and Spirit
xx
* Having pronouns in an email signature signals you as an LGBTQIA and/or ally (a person who is not LGBT, but who actively supports the LGBT community)
LGBTQIA – Lesbian, Gay, Bisexual, Transgender, Queer and/or Questioning, Intersex (a person born with a combination of male and female biological traits) and Asexual (little or no sexual attraction to others)