30 Sec's on....
24 Jul 23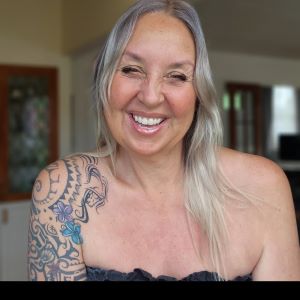 So life looks as if it is going to get a little exciting.
Mostly because Venus has just gone Retrograde.
So, we all know that Venus is about Love and Retrograde is all about Backwards, well, sit back and watch the fireworks start, baby.
Because these next few weeks are all about learning how to communicate your wants, needs and desires on an emotional, intimate and physical basis.
I know, I know, you already have ALL the right communication skills.
Well, if that is true, then you are, as I am writing this, living your most authentic life - with fantastic relationships with family and friends, and in a super nurturing and loving, intimate relationship.
Right, now we're on the same page.
But all jokes aside, I actually really like Retrogrades.
Because they make me look at things differently.
Am I communicating what I really mean?
Am I listening to what someone is saying to me?
And more importantly, Am I watching actions, back up the words that someone is saying to me?
This is what Retrogrades mean to me, baby doll.
Be on your best game.
So, working on that theory:
One Professional Psychic looking for her forever home.
One 30 year old son.
One Mumma bear horse, one filly-type she horse, one TB horse who is an absolute gentleman, 1 gelding who thinks he's a colt, 3 miniature horses - 1 who thinks he's human, 1 who still thinks he's a stallion, and one absolute doll of a girl.
And Az, who is the best Az in the absolute Universe.
3 cows who think they're horses.
12 chickies who lay as long as it's not: cold, wet, windy, thunderstormy or too hot...
One rooster who runs above chickies.
1 Gander, 4 geese (ex-neighbours) and 1 part share goat - Betty.
We don't like fuckwits, hard druggies or peeps who party all weekend, every weekend.
We love horses, horse racing, all things horsey - particularly making baby horsies, bbq's, sun, the smell of freshly baked bread, long lazy days and hot, spicy nights.
If the above sounds like you, and you think you would be a good fit for us, drop us a line.
Love x
* Please attach two (2) written references and one (1) person who will give a verbal phone reference.
** Oh wait...I'm also very independent, have quirks, and say Fuck a lot (in the nicest possible way).
Kissy hugs
T (she/her) and Spirit
xx
* Having pronouns in an email signature signals you as an LGBTQIA and/or ally (a person who is not LGBT, but who actively supports the LGBT community)
LGBTQIA – Lesbian, Gay, Bisexual, Transgender, Queer and/or Questioning, Intersex (a person born with a combination of male and female biological traits) and Asexual (little or no sexual attraction to others)