30 Sec's on....
15 Nov 21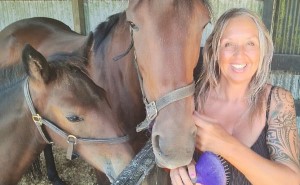 You know, people often ask me if I believe in dreams.
Like, If I dream something I want, can it happen?
And the quick answer to that is, Yes.
And, No.
The Yes part is I see this happen, not all the time, mind, and not even a fair whack of it. But I do see it.
And not just in small ways, but big, Mother ass ways.
Like, Blow your mind ways.
However, the No part is you can't just sit your ass on the couch, wishing something into reality.
You have to be pro-active.
And if the first hundred times don't work, you still have to pick your mighty fine ass off the floor and try one hundred and one.
And this is where things get tricky, peeps give up right about try 10. The persistent ones get to 57. Very few get to a hundred.
I don't like to use the word, Miracles though.
Not because they don't exist, but I prefer to use that word for those times where no other word fits, apart from that.
And we're not talking about Miracles today.
But anyway, back to that Dream question...
I can promise you, I have had people sit in front of me and tell me dreams that were so far out of their current reality, any rational person would have said not only did they not have a chance, they had less than no chance.
But then I watched them do it.
Wishing you much awesomeness
Witchy kisses
T and Spirit
xx