30 Sec's on....
25 Oct 21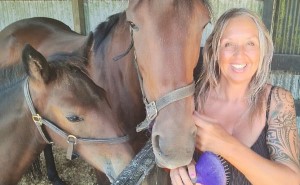 Yes! I feel bloody amazing. I very rarely have a bad day now, and all that stuff with my partner doesn't affect me so much anymore.
Best. Decision. Ever.
And I literally heard my heart stop.
Because I hear this a lot.
People mistaking the dulling of pain, for no paiin.
And it's heartbreaking.
So, first off, I want you to know that I support your success.
Now, comes the hard part:
If your boyfriend, girlfriend, significant other or caz shag that you want to become permanent is acting like they're single, and you are doing everything you can to make them stop...
Well, I want you to know that it doesn't matter what you have done, how you have acted or how far you have travelled away from the soul of who you are, I just need you to recognize this one thing:
If your peeps is acting single,
Then in their world, they are.
Have a kickass week, babe.
Sending you love.
T and Spirit
xx