30 Sec's on....
11 Oct 21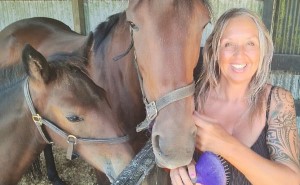 I want to talk about Working Girls today.
I met my first Girl when I had just started working Professionally as a Reader, and like you, I had pre-conceived ideas.
However, those judgey thoughts were smacked out of me real quick.
She was 17 and had a boyfriend who was high up in one of gangs. She didn't start off wanting to be a Working Girl though.
Her Mum introduced her to the Life.
I ended up knowing her for quite a few years, two pregnancies, numerous trips to A and E, episodes on the Block and her consistently taking the bedding to the laundromat because her man had got so pissed he wet and shat the bed.
And I remember her saying to me one day, You know, Tania, this isn't how I pictured my life.
But there's been many, many others, in the almost 3 decades I've worked now, and they have ranged from the gorgeous French student who was literally fucking her way round the world, the Mums who needed extra money for their kids, University students paying their fees, Soccer Mums looking for excitement, High Class Girls who earnt in excess of $500,000 per year, not including International travel, designer clothes, bags and jewellery...and the girls who for $20 would blow anyone, anyplace, anytime.
And I learnt two things:
1) Anyone who earns in excess of $500,000 per year is a highly successful, business person.
2) Everyone has a story.
Wishing you much awesomeness.
T and Spirit
xx