30 Sec's on....
04 Oct 21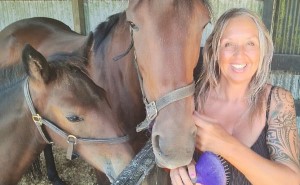 There's been a lot of powerful and empowered conversations this past week.
Super surprising, since this Energy can only be described as one of the Ugly sisters of Cinderella.
But what I've found, and what has subsequently been proved, When the going gets rough, diamonds shine.
And that's what has happened recently.
Yes, you can talk about riots, lack of freedom, restrictions and peeps who are complete fuckwits, but somehow I've managed to find myself both giving, and being on the receiving end, of peeps who are only success focussed.
Conversations that talk about being bigger, strong, clearer and more put together.
I know, right, that phrase is everywhere now.
But it's true.
While people are literally, physically stuck, I'm having conversations about overseas opportunities.
Money that sits in the take your breath away box...
And relationships that are the kind that we all wish to be one half of.
I'm also hearing people not just survive, but thrive, in this process towards a better life.
That this time has made them go back, reassess, fine tune and step up.
Not turn into a snivelling wreck shaking in the corner with fear, but stepping out of their metaphysical wardrobe in Versace and Manolo Blahniks.
And it doesn't matter whether your playground is boardrooms or kitchens or anything in between...or your true love lies in monasteries, cities or the wild wild west.
This is a time of success, dreamscape and throwing the anchor to Other Worlds that I just don't think we could have achieved with any other Energy.
I'm really proud of y'all.
Wishing you an awesomeness week.
Much love
T and Spirit
xx