30 Sec's on....
06 Sep 21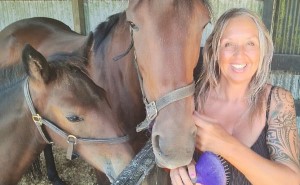 I've been having lots of conversations recently about changing old, negative and toxic, past patterns from childhood.
Well, I'm picking this subject because I don't want to talk about the ugly, violent and/or vicious, or the Moral Compass peeps have lost, so here we are.
But I see a lot of peeps who have anxiety, depression, addictions and/or malfunctional relationships.
And 99% of the time this can be traced back to childhood.
Abuse, trauma, dysfunction and/or poverty of the very worst kind.
And the statistics for changing your adult years, from your younger years, and the way you were raised, are shocking.
They're seriously bad.
And they often stay bad, because people just don't know where to start.
How not to be what they've always known.
This is how you handle conflict.
This is how you get your own way.
This is how a man treats you.
But you know what, as I've got older, I've leant that you can change things. Because I've watched people do some amazing stuff, from seriously crap backgrounds.
I've met women who've become powerhouses of fantastic, when all they've known is the stomp on their body of steel capped boots.
I've watched people move mountains, from the ashes of addiction, and have success that statistics said they would never achieve.
I've also seen relationship miracles happen in adulthood, after a woman, or man, has only known the badness that comes from the dark.
And more than once, I have seen this success happen.
Not easily.
But more than once.
And every single success story I've ever seen, started with this one little phrase, This will not be me.
Wishing you much awesomeness.
T and Spirit
xx