30 Sec's on....
16 Aug 21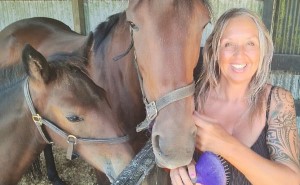 Today I want you to know that:
If you are worried about your sexuality, whatever you decide is cool.
And you can change your mind.
Or not.
If the only thing you did today was get out of bed...
You did good.
If you want to leave your partner because, well, you're just not in love.
Then do it.
Don't stay for the kids or because you should or loving someone is enough.
It's not.
If you got up today and went, I hate my job.
Find another one.
If you have been having thoughts about killing yourself...
Don't. Just don't.
For the next 60 seconds, I just want you to sit in the Silence and remember this:
Any moment you choose, you can make another choice.
Love another person.
Create another dream.
Wishing you much awesomeness.
T and Spirit
xx