30 Sec's on....
23 Nov 20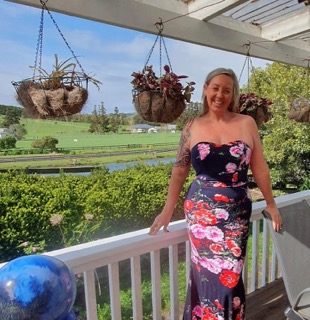 So I'm gingering it at the moment.
Because Ginger is soooooooooooo good for the tummy, keeping it in balance and generally doing wonders for the pro-biotic good vs evil fight, I've decided to make my own, home grown, pro-biotic Ginger Beer.
Now because I have never done this before, I put it to my favorite friend, Google, Easiest Ginger Beer Recipes.
But I don't know whether it was the word Easy, but I was super underwhelmed with my first two tries. Well, one tasted like aspirn and the second, well, it tasted fine, actually, it tasted exactly like Ginger Beer, but no bubbles.
So maybe not so much like it after all.
Back I went to Google, and got a new GB recipe.
Did everything perfectly, right up to the very last step which said, Add 1 teaspoon of Yeast.
This technically, should have been the easiest thing in the world, as I had just bought yeast last week.
Open fridge, get yeast, put one teaspoon in. Put yeast back in fridge...wait...Why is there a yeast pottle in front of me? What do I have in my hand?
I looked down but no, I definitely had yeast in my hot little hand.
But why was I also looking at yeast.
Uh oh.
I looked at expiry dates.
Yip. One expires next July and one, the one in my hand, expired back in January 2017.
But I had done all this work, everything was finished, so I took the other yeast and just added another spoonful, then continued to bottle and put in dark, warm place.
And waited.
No surprises here, but it hasn't worked.
But it will eventually. Not this particular batch, no. That definitely will not.
However, and let me deviate a little here, and go a little random quirky chick on you, it will, because the concept that I own re the pre-biotic tummy theory, is strong and vibrant and amazeballs.
Because I truly believe that you have to have a balanced tummy with good bacteria, winning the fight against bad.
And you know the best part?
We, that's you and I, already know this because a) we feel better when our tummy is strong and b) there are many articules and scientific documented proof, that an unhappy tummy is the root cause of Anxiety, Depression and loads of other Mental Health issues.
Not the only cause of them, but a big part of them.
That alone, makes this whole experiment cool.
And ultimately successful.
Today, tomorrow, or 100 days from now.
Wishing you much love and abundance and a truly courageous heart.
T and Spirit
xx