30 Sec's on....
21 Sep 20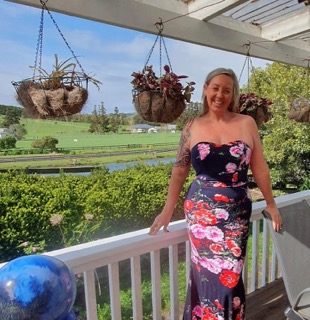 I love speaking with powerful and empowered peeps, so I was stoked to get this email pop up in my inbox this week:
Hi Tania,
I trust this email finds you well in these crazy times. Spring is upon us and I thought it was time to share a quick update about the some of the latest happenings at Junk2Go.
It's almost 25 weeks since the Level 4 lockdown came into place. Soon after getting over the shock of that initial announcement I picked myself up off the floor and made a commitment to myself and our people that this year would be the best year we have ever had together in business. Not necessarily from a revenue point of view, but rather from a people point of view, and aligning with our 2020 company theme - "People - Together we achieve more". With all of the stress and upset Covid has caused I wanted to ensure our teams jobs were safe and that they had a great place to come to work - where we grew and supported each other, each day.
Over the last few months we have introduced a number of new initiatives to help us have a great year. These are the top 3 that spring to mind:
1. On the first Wednesday of each month we now have a "family" breakfast with the Junk2Go team. We cook up a storm, share some learnings but also allow our people to ask me ANYTHING. We also invite their suggestions on how we can get better as a company.
2. We brought in New Zealand Weight Lifting Olympian, Richie" Patterson, to carry out some focussed training for our teams on how to carry out their jobs in a safe manner. e.g. how to lift heavy items safely. Richie runs a company called "Manual Handling". I highly recommend him and his company. The sessions were super fun and each team member was given a foam roller and a list of exercises to do. Following on from this we now have a brief, but fun, morning warm up each morning before we start work. Each session is hosted by a different team member and it's a great way to start the day.
3. We also created what we call the "Junk Gym" at our depot. It's an area full of amazing exercise equipment recycled from collections we've made. Our team are encouraged to use the gym as much as possible, keeping them fit and strong for all that hard work they do.
Winter and the start of spring has been very busy for us and we are pleased to share that we have now hired more new talent to join the Junk2Go team on our mission to make people's lives just that little less rubbish. If you see our truck teams around please say hi.
Thank you all for your support. It does mean the world to us, our families and our partners. From our hearts to yours, be strong during these challenging times, keep smiling and enjoy springtime.
Warm regards
Dave and the team at Junk2Go
P.S. If you need some rubbish or junk picked up hit reply - we would love to help.
Have an awesome week and keep looking outside the square, babe.
Wishing you much love and abundance and a truly courageous heart.
T and Spirit
xx