30 Sec's on....
22 Jun 20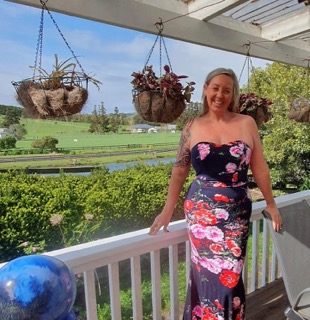 So the big question I've had this week is, What is the definition of cheating?
Now before I go any further, I have to say here that I don't have issues with cheating partners, and the reason is quite simple:
If you think you can get a better woman than me, knock yourself out.
But then again, I'm a woman who has lived a life, happy with what I have achieved in my (almost) 51 years, and confident in who I am.
I've also been in my own business since I was 24 years old. I've raised my son (fingers crossed and holding my breath), into a fantastic adult who is going to be (again, fingers crossed and holding my breath) an awesome partner and father one day. I love my work, and my horses give me more pleasure than I could ever have imagined.
So I don't tend to attract guys who cheat.
In whatever form you describe cheating.
Because the guys who are attracted to me, are past the Spiritual age of shagging 20 year olds or looking for a side chick, a quick shag or a bit of strange and are, well, men.
They're not frightened of a woman with opinions, needs, wants and/or desires.
Actually, they love a woman who is independent and strong, fiesty, stubborn and passionate.
And these men look at a relationship with me as an awesome journey.
Not a tie, a responsiblity, or a drag.
But I'm giving you the wrong impression, I'm not smarter or blonder, richer or thinner, than you.
I just know my worth.
Wishing you much love and abundance and a truly courageous heart.
T and Spirit
xx