30 Sec's on....
27 Apr 20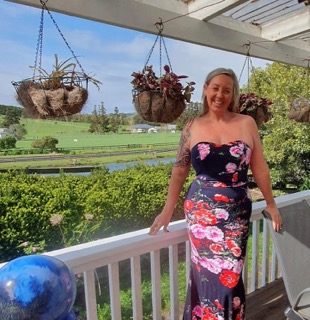 You know one of the things I love most in this world, is making my balms.
Because it's magick in motion.
I mean, how often as adults, do we really say we believe in magick?
Not often enough, right?
A little unicorn here, a little tooth fairy there but overall, we tell ourselves to Get real and live in the actual world.
And we do ourselves such a disservice by doing that.
We lose the soul of who we are. That inner being that lives on magick. The one that believes in soulmates and miracles and happy ever after and well, bloody unicorns.
But making balms for me is magick.
No matter what has happened, what I'm currently doing or what I may have had planned, when a balm calls, magick comes walking in my door.
And the crazy thing is, there is not one thing in the Universe that I want to do then...apart from make that balm.
It's the oddest thing I have ever experienced.
First there is the blessing of the plant for the balm. You speak to your Ancestors of who you are making it for and why.
Then there is the physical process, you know, the nuts and bolts of it.
And once everything is ready to go on the boil, that's when the Energy changes. The room temperature is different and there is this kind of buzz, which is when Spirit walk in your door.
This is really important because it's your Spirit peeps who whisper the words which start the magick, that works deep in the soul, right down to the bones, weaves into the DNA and creates the Stillness the healing process needs to work.
The bridge between the Spiritual, the physical and the soul.
Some people like to say it is a chemical reaction but you know, I don't know that I agree.
I use the same ingredients, in the same way, every single time.
The only thing that changes is the words that Spirit whisper to the balm to start the magick working.
Wishing you much love and abundance and a truly courageous heart.
T and Spirit
xx