30 Sec's on....
02 Mar 20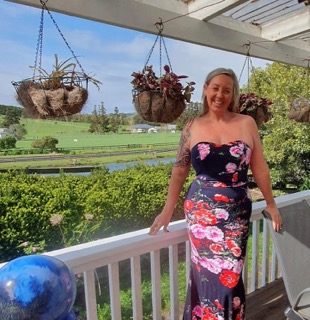 Let's talk about Vegas, baby!
I first went to Vegas when I was 21 years old, and I had the best time ever!
We drank, we gambled, saw shows, had fun in the sun and generally caused chaos and mayhem.
But as one of my friends said to me the other day, No one can be judged on how they were when they were 20, Tania.
Totally agree.
Now, moving right along, let us talk about some lesser known facts about one of my favorite towns:
1) Vegas is a baby.
It did not appear on any map until 1905, and that was when it was founded as a stop on The Union Pacific Railroad.
2) It has a Naughty Museum.
That would be the Erotic Heritage Museum, which sits at 3275 Sammy Davis Jr Drive. This fine institution "houses more than 24,000 square feet of permanent and featured exhibits designed to preserve wonders of the erotic imagination as depicted through the artistic expression of acts of sex and love".
This means it has pictures of people sans vetements.
That's without clothes, baby.
3) The iconic "Welcome To Fabulous Las Vegas" sign which has stood at 5200 Las Vegas Boulevard since 1959, does not announce its happy greeting in Vegas. It actually sits about four miles south of the city limits, in the separate town of Paradise.
4) If you want to take a one hour flight to Reno, you can ski.
On snow.
I know, super freaking cool, yes?
5) Vegas is not the capital of Nevada.
It is definitely the biggest at 2.3 million people, and size wise if you also count the Mojave Desert area, but Carson City is the Capital.
6) It was the second home of Elvis, after Graceland.
Now you understand why I love Vegas?
She's a Show girl from way back, full of glitz and glamour and always a surprise.
I can't wait to go back.
Wishing you much love and abundance and a truly courageous heart.
T and Spirit
xx