30 Sec's on....
25 Nov 19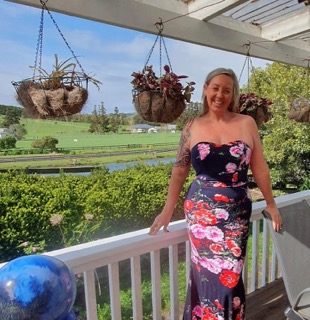 'Tis the season for... me to pretend I'm living on a remote island with sandy beaches, blue skies, clear oceans and horses.
Oh c'mon, we travel as a pack. Take me, take my horses.
But anyway, I can't believe how fast this year has gone. There we were in January and then Boom! 4 weeks (or 30 days) until the jolly red man comes a visiting.
Ooooooooh, maybe he'll bring me another horse that is sad and lonely and needs someone to love him...
But back to my subject.
This is the time for you to be super cool in your Christmas vibe, and what I mean by this, is make it your own.
Do things your way.
Our family has a very cool vibe around the Christmas period. We hang out, celebrating with people we love and care about, supporting, encouraging, nurturing and nourishing the dreams we all hold. Where we are, where we've been, what we have accomplished and what we're planning on doing.
For us, it's not so much about presents and alcohol but rather whimsy and fantasy. A time of realigning, rebalancing, connecting and contentment.
And a little like The Mad Hatters Tea Party or Alice in Wonderland.
Everything is backwards, or upside down or a little...well, you know, us.
You won't find a Christmas tree or tinsel here, but you will find miniature horses walking around free. Coming up on the deck to stand at our table, waiting for a tasty morsel or two to come their way.
And if you look over on the other side, by the fence, the big horses will be happily eating, or wandering over for their particular bit of deliciousness.
Over still, are the ducks swimming in our pond.
And of course, this year we have our rogue lamb chop, Elvis. Who genetically is a lamb, but that's where any similarities end re sheep. Who will be bouncing around, playing ball, butting horns (of which he doesn't have) and generally being a happy ball of flufff.
It's our own kind of wonderland, and we love it to bits.
And this is what I hope for you.
That you don't get caught up in the mindless chatter of pettiness or meaness. That you don't get lost thinking money = love and you find a way to be with people who bring out the best in, and for, you.
Don't fall down the rabbit hole, baby.
Wishing you much love and abundance and a truly courageous heart.
T and Spirit
xx