30 Sec's on....
22 Jul 19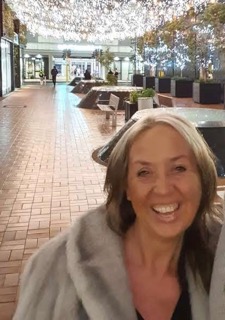 I don't know about you but I haven't been liking this Eclipse Energy too much.
Well, to be fair, that's not 100% true. Parts of this week have been absolutely stunning. There's been success and to be fair, lots of success. However, out of the blue, waves of dissatisfaction have hit. Which is very weird, because I am not a dissatisfied person.
But it's almost been like a little bit of grief.
Not regret, grief.
As if Spirit have given me a poke and gone, C'mon girl, put some effort in here and I've been like, No, no, I'm fine, thank you very much.
But Spirit have not let me rest.
Although to be fair, I actually had a day where it took all my Energy to drag my ass out of bed and connect in with my day. However, it was cold, stormy and generally nasty, so at a push I could be forgiven for having that thought.
But when I spoke last week about highlighting both the things that were working as much as the things that weren't, I assumed I was talking about you, not me.
My bad.
I guess, in hindsight, I deserved the slap that Spirit gave me over that one.
Anyway, now I've got my head on straight about these Eclipses, and Thank fuck for that is all I'm going to say, these Eclipses will get easier because we've now hit, and survived, the toughest one. So you should have a clearer idea of where you are going and what you are doing.
Or at least a better plan.
Or failing that, seeing where there are gaping holes which need addressing.
I know for me, I've been able to start putting plans in place. Some just needed a bit of tweaking, some a giagantic overhaul and some are working just perfectly. And this time, as much as I haven't liked all of it, has been a breath of fresh air. It has given me the nudge I need, or needed, depending on which way you look at it to move forward.
The funny thing is though, some of my plans have just solidified because they are worthy and right. I knew they were right and this time just proved it. I had just needed some validation that the coat really did fit right. I also found out when I really looked at things, other things that I hadn't seen while I was walking and working on my path. Because it was impossible to see. I couldn't be both looking around and focussing on the here-and-now and looking from the outside in. However, in hindsight, I saw the plan I had had, I saw how it had worked and I saw how accurately I trusted the process and how it hadn't let me down.
That's huge.
And for that alone, I am grateful for this Eclipse.
Is it all going to be Champagne and Roses from here on in?
Hell no. I think the real work is just about to start.
However, I know where I'm going and I trust my process, because my process works.
Whoooooo, baby.
Wishing you much love and abundance and a truly courageous heart.
T and Spirit
xx