30 Sec's on....
18 Sep 17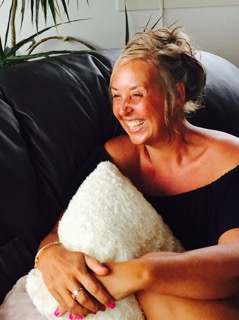 Well, I don't know about you but I'm really happy that the Energy has calmed down a bit. It got a little crazy there for a while.
A bit hurricane-ish.
But like all Energy times when Spirit are demanding that you bring your best game, be the kind of person they want you to be and live a truly successful life pre that success there is often chaos, mayhem and your core foundations are given a shake up.
I know! How cool. Ok, well cool-ish.
Anyway, moving right along, I don't know about you but after I had sorted through all the flying debris, picked up then cleaned the mess after last week, I found that I was happy with what was left.
Not happy because the week had been hugely successful because it definitely had it's failure but happy because my foundations are strong.
The basis of who I am is strong.
And that I'm not going to falter when the first storm hits.
And that's how I want you to look at Energy and how it works.
It pulls and pushes, nudges and pokes and is mischevious and playful to get your attention. But that's on a good day.
On your stubborn, Talk to the hand! day then things can go a little perfect storm-ish and can get real ugly, real quick.
But even that's not accurate because Energy isn't mean. It doesn't disrupt to be malicious or cause trauma but it does play to win.
It takes apart to put together.
Yip. Apart. Together.
Wishing you much love and abundance and a truly courageous heart.
T and Spirit
xx