30 Sec's on....
26 Jun 17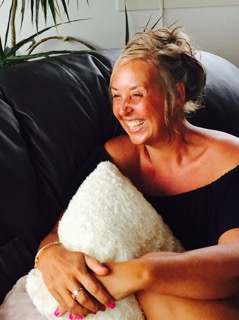 Yippee-ki-yah, baby!
We've hit the moon month of Cancerian and I for one could not be happier.
I love moon Energy and I'm totally a cool Cancerian chick.
I mean, seriously, my whole life revolves around feelings, emotions, touch and taste. Those things I can touch but not if you know what I mean. And magic.
The magic of the Underworld.
It is the time of dancing with Spirits.
To connect in with the soul truth of who you are, what you want, how and why.
To take your shadow side out of the darkness where it lives and loves, into the light. To shed your no longer needed self and swim towards the light in your new and more fabulous skin.
To not be afraid of the new that beckons.
Not doubt yourself.
And to refuse to acknowledge the fear and toxic thought patterns that whisper in your ear if you are not vigilant enough, You're not good enough.
Oh yeah, baby.
Loooooooove this month.
However, for those who like life in the Headspace is the right space realm it might be a bit challenging.
You're going to have to work really hard...to trust yourself.
To lean on the old wisdom ways of your Ancestors and listen to the whisperings of Spirit who will lead you to your soul garden place.
It can be achieved but it will come at a price.
It will rattle your cage, it will shake your foundations and it will leave you drinking out of the crazy fountain.
I freaking love this month.
Happy Cancerian, baby.
Wishing you much love and abundance and a truly courageous heart.
T and Spirit
xx