Horse Sense....
03 Nov 22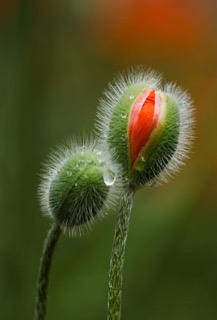 And I had some brilliant news today.
Works out, while I was trying to source some Organic stuff, that there is a shortage of Soy and all the feed companies are freaking out a little bit.
Bloody awesome!
Now we might get some movement forward, in the way food for the horses should be.
And on a similiar but different note, I think I have re-created a product I liked. But without the Soy.
It's really interesting now that I'm really getting into the depth of it, how good my foods have been. I've done way better than I thought.
But now I really have to step up my game and fine tune.
I am aiming for a boom...boom....boom....boom... when I'm making the feeds, whereas at the moment I'm fluffing round too much.
There is a part of me which is a little worried about, What if I get the dosage wrong? but mostly I'm like, Nah...should be right....
Fingers crossed and doing a little prayer.
****
Day 1 of the new feed and first off, I am really proud of it.
It's a beautiful feed.
And the horses bloody loved it.
But apparently, I didn't get the dosage right.
I first realized this when everyone had inhaled their food within minutes, and then looked around to see what the hell had happened, and where was their food.
I made everyone go and eat grass.
Then when I went to feed Boo-ba-licious, Mumma got herself a plan.
Mumma waited at the gate for me to come home, then stood there quietly nickering as I got out of my car. Had a massage with me then walked off, nickering, looked back to see if I got it, which I obviously hadn't, then commandered Cappy and Belle as well, and by the time I got up to the house, everyone was standing in front of their feed bin quietly nickering at me.
Looking at me with soulful brown eyes.
So I gave them more to eat.
They still weren't sold on the quantity, but it's a bloody good feed so they don't need bucketfuls of it. However, Boo-ba-licious will need more feed too, so I will have to correct that tomorrow.
However, everyone is pretty damn happy as I'm writing this and I've got to admit, it's kind of cool working like this.
They're trying to get it right for me, to communicate clearly and simply, and I'm trying to listen and get it right, while putting all my human limitations to one side.
We've needed to turn down the sound in the World and sit in Silence.
It's been tricky, slick and very, very beautiful.
Fingers and hooves crossed.
****
Did you know that (NZ Herald 29th October, 2022) we are now paying for Cultural Reports for criminals?
Now anything which helps us understand Why? is a good thing.
However, these reports are just telling us that the criminal had a bad past and the cost to you and I, the taxpayers, has gone from $865,000 in 2019 to more than 6 million in 2021.
And what about the Cultural Charge which is charged (again, to you and I) at $110 per hour.
Information provided to Open Justice reveals the largest invoice for a cultural report in a criminal case last year totalled $5770. That included the writer charging $200 per hour for nine hours spent scoping, interviewing, researching, and debriefing. A further 12.5 hours was then spent writing the 24-page report.
The invoice also included 8.5 hours of cultural and communication services provided by a linguistic specialist at $110 per hour.
On top of that the Judge then discounts jail time, because of their past, by 20%.
I am all for being pro-active re dysfunctional pasts, but this is just taking the piss.
****
Oh wait...talk about taking the piss... (NZ Herald 29th October, 2022):
The new law comes in in 2023 for businesses where as soon as an employee starts works they are entitled to 10 days paid sick leave.
Correct. The exact day they start.
Because, wait for it, Sick people don't work as well as healthy ones.
But wait...
There is talk of a One-off Windfall Tax.
These are for supermarkets who made in excess of one million dollars a day, banks who made billions of dollars and Energy companies who made phenomenal amounts of money during the pandemic, when our PM locked us down.
And this tax will be anything from 33% to 50%.
I have a big problem with this and so should you.
The government wants to tax people for making money.
Hell no, I'm not happy that supermarkets made over a million dollars a day. And the banks? Nope.
However, I don't want them to have to pay 50% more tax either.
But don't worry, the government will give you another $113 per month for a few months longer if this Bill gets passed.
Do you know how much revenue that extra tax will make for the government? Billions.
What I do want though is for every supermarket person who worked during the pandemic, every nurse, hospital cleaner, ambulance driver, policeman etc every single person who worked during those lockdown times, to get an extra in their hand, $100 per day for every day that they worked.
But the government?
No.
****
And my beautiful Faverolles, you know the super cute ones, Sugar, Butter, Cookie and Cinammon, they're always the last ones in at night.
They're scared of their own bloody shadow during the day but come bedtime, nup, They strong! They brave! They not go to bed!
But OMG they are sooooooooooooooo cute.
****
So that's been our week:
Lots of working with Spirit, and with my horses. Not with, but with.
And that is so super un-freaking-believably cool.
Love. Love. Love.
Kissy hugs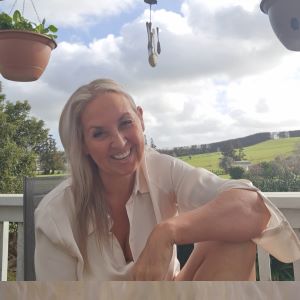 Caps, me (T - she/her), Spirit, Az, Ralph, Chew, Suz, and of course, my beautiful Mumma Bear, Belle and Boo-ba-licious, Pat, Chuck, Rose, Pepper, Shelley, Marmite, Geraldine, Milli, Bessie, Raz, Sugar, Butter, Cookie and Cinammon, and the cows, Mickey, Mikey and Moose.
* Having pronouns in an email signature signals you as an LGBTQIA and/or ally (a person who is not LGBT, but who actively supports the LGBT community)
LGBTQIA – Lesbian, Gay, Bisexual, Transgender, Queer and/or Questioning, Intersex (a person born with a combination of male and female biological traits) and Asexual (little or no sexual attraction to others)
xxxxxxxxxxxxxxxxxxxxxxxxxxxxxxxxxxxxxx