Horse Sense....
03 Mar 22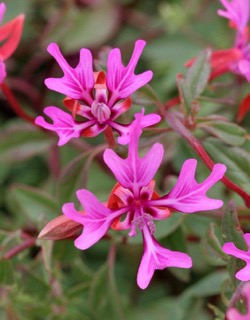 Told you that Russia would invade Ukraine.
I'm totally rooting for Ukraine as I have friends from there.
However, next you need to be looking at China and Taiwan.
****
Belle has just gone from strength to strength, although I do wish she would stop hooning round the bloody paddocks like a mad cow.
It's making me think she is not Healing, which is bullshite, she couldn't be doing this unless she was Healing.
Vet super stoked though and loves getting pictures.
I wish I could find pictures which absolutely show me how this bloody Healing should be going though. I feel like I'm winging it most days.
Every day actually.
****
Freaked out tonight because I thought she might have maggots.
I don't see how, but since I don't know how she is supposed to be Healing, then I kind of just popped into that box because I saw some white stuff.
However, it could also be fibroblasts, fibrin and collagen.
To be fair, I've got no fucking idea.
I'm just keeping the wound clean, bathing twice a day again as I'm trying to keep the bloody thing clean, and now Mumma and Cappy and Belle are getting 4 feeds a day.
I'm just running with that.
****
Another Belle baby Daddy win.
Bloody awesome.
****
There will absolutely be no maggots in this house.
And there wasn't this morning.
However, since it has been so hot, I'm assuming that I just need to keep things slightly cleaner, so have decided to do a quick bath during the day as well.
Which worked really well today.
Actually, it's a really interesting process watching, and being a part of this happening.
To see what happens when Belle communicates with me but more importantly, how we communicate together.
Also, how we as a tribe communicate.
It's been a real eye opener.
****
I would like to know how horses know the time.
If I say, I'm feeding at 7.30pm...
Then every bloody horse is standing there patiently waiting at 7.29, Here...
****
In case you missed this in the NZ Herald yesterday, 2nd March, 2020...
Hugely reduced staffing due to Covid has forced major courier firm New Zealand Couriers to only handle "critical" items within Auckland.
The company warned its greater Auckland services were likely to move to "crisis status" tomorrow unless volumes were reduced significantly.
The company said as of today 50 per cent of its Auckland operational workforce was unable to work. Parcel volumes were high and "major gaps are appearing in our courier fleet".
"Current freight volumes with hugely reduced staffing means that Auckland services are likely to move to 'Crisis Status' on Thursday, 3 March unless we significantly reduce volumes immediately – at 'Crisis Status' we would only move medical necessities (other freight would not be moved)," the company said on its website.
****
So that's been our week:
We are so busy, there is not one moment which I cannot fill, but any moment that I do claim as mine, is all about self-care.
But with all the chaos, and there's been alot, there's a weird kind of Zen about it.
As if I'm in the right place, at the right time, doing the right thing.
Peace, baby.
Big kissy hugs
Caps, me, Spirit, Az, Ralph, Chew, Suz, and of course, my beautiful Mumma Bear, Belle and Boo-ba-licious, Pat, Chuck, Rose, Pepper, Lily, Shelley, Ossie, Marmite and Geraldine and the cows, Mickey, Mikey and Moose.
xxxxxxxxxxxxxxxxxxxxxxxxxxxxxxxxxxxxxx