Horse Sense....
16 May 19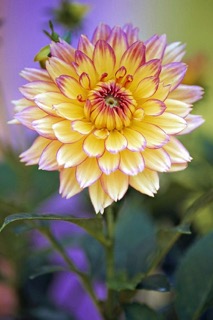 The kindness won.
Now forgive me here, because I ususally write this blog every day or second day and I'm writing it all at once tonight, and if I'm being honest, I don't know where to start. So I'm just going to start right here, and flick back and forth.
Anyway, when push came to shove, I found I had kindness in abundance. Because these last 5 years have been a blessing, and once I got past the grief, sadness, disappointment, shame, embarrassment and hurt, what was left was kindness.
And I could breathe.
So this weekend had moments that were breath taking. Some moments that were brillant, others that were good and parts that were just fun. There were also parts where I had to run like fuck with the Energy, as it was ducking and diving and trying to paintball me.
But the conversations that started almost the minute that I hopped off the plane had a depth that I hadn't expected.
Because to be fair, I didn't think that I would have much in common with people with Masters, PHD's and/or Doctorates. But it worked out that we just talked.
About: time/space/distance/frequencies, breaking your own heart, abandonment, Energy fields, language of frequencies, addictions and the 30 seconds between thinking of making a bad choice and putting it into practice, cross addictions, turbulent childhoods and how we choose (or not choose a partner at all) based on this, nuclear families and non-DNA direct nuclear families.
And then we talked about: how fights start with just walking in the room, or saying the word Hi!, changing family dynamics or even is it possible for them to be changed?
Suicide. The warning signs, can you actually stop it or could it be a destined event? This is a really fragile subject, but there are physical commonalities, apart from the obvious, anxiety and depression.
The desire to want things to change vs the reality that change might be impossible.
Or, and this is heartbreaking, what happens when no one wants to change.
The signs of a toxic dynamic and how when you take one person out, it doesn't correct the toxicity but rather the toxicity changes to emcompass another person.
Lending and borrowing Energy.
The victim-perpetrator-rescuer triangle.
We also talked about The Heartbeat Bill, which is a form of proposed abortion legislation in the USA, which makes abortion illegal as soon as the foetus's heartbeat is heard, based on the conclusion that a human heartbeat is enough to indicate a person. Then Late Term Abortion which is when the foetus is fully formed and euthanized in the womb, and the woman actually gives birth. With a little Rape thrown in and what actually constitutes that word. And of course, no debate is complete without a little tutu about, The Death Penalty.
We also talked about students Sugar-Mumma and Daddy-ing to pay off their student loans.
Then I had some challenges when I heard, and kept hearing louder, but couldn't touch, the horses.
It was a super cool weekend but I was pleased to get on the plane home to my babies on Sunday, of which the plane was then late, then luggage was even later.
I got out to Mares in the dark and pissing rain, and had to leave the car lights on full to feed her, otherwise I couldn't see where I was going. I do have to say that as I was tripping over my ass with the feed, it did cross my mind that last night I was in a motel where it was warm, modern and I'm pretty sure had no mice.
And then Mares is standing there and I didn't care about the rain or the dark.
Just as bloody well, because I get home soaking wet to feed out Caps and Az and the little ones (cows included), and it's raining so hard I couldn't see in front of me.
I woke up the next day and Caps is trying to sulk, he doesn't like me being away. But I get out there and the next minute Caps and Az are around, talking and touching and playing and Caps is going to Az, Go stand over there! She is fragile and you are too rough as he is touching and nuzzling and feeling.
Az eventually was allowed near me, but only after Caps fussed over me like an old Italian Mama. I swear, if he could give me chicken soup he would.
I saw Mares this morning briefly, and then spent time with her and baby Mares this afternoon, after I went to my Spiritual Pools. I just couldn't be round people today. This is not abnormal, but is far rarer these days than what it used to be.
Sometimes I just need to be in the Stillness.
Two days away from horses is too much though, I just don't like it and my Energy gets fragile and a little broken.
It was a super cool weekend though.
A big thank you to Leeshelle and Aria who fed my babies at home, and Michelle who fed Mares and baby Mares at the stables.
Big love.
I am super proud of you, Liam. You have, and continue to, exceed my hopes, wants, dreams and expectations of, and for, you.
Don't fall down the rabbit hole.
Wishing you much love my friends and of course, my humans.
Caps, me, Spirit, Az, Ralph, Chew, Suz, Fenny, Flash and hopefully (fingers crossed) actually born calf and of course, my beautiful Mares, and baby Mares.
xxxxxxxxxxxxxxxxx