Horse Sense....
13 Jul 17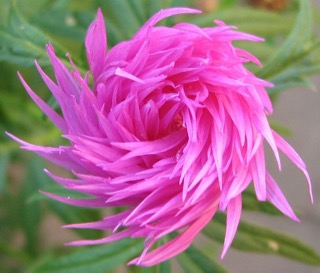 I've given in and rugged up Ralph.
We've had thunderstorms and lightning and there he was just standing there by himself, in the pouring rain, all soggy.
I do believe that I can stay strong with the other 3 though but if I being honest, I wouldn't bet money on it.
However, we've had a bit of a positive end result with Sequoia being away. It's made me up my game. Sequoia's also having the best fun, she's looking great and generally happy.
I've also restarted learning to ride again when I'm down there and am still head stuck on learning bareback. I know, I'm like a dog with a bone when I have something in my head but really, I just can't move it. And I love feeling a horse. I have also done this before. There is of course, the practacalities of this which is I'm 47 and 362 days (as I'm writing this) and if I'm going to learn I should learn complete with helmet, saddle, stirrups and all associated back protectors etc. Spirit are more leaning towards, Learn how to be a good horsewoman. Of which, I totally agree. Bareback it is. Or at least stirrup less.
But it's also had a good end result here at home.
I have a better routine. Caps comes out more, which he likes and we wash hooves, check hooves, brush - mane, tail, body then either go back in paddock or go do stuff.
And Az had his front legs washed today. With a hose! Not his tummy but you know, it was cold so, I wouldn't want my tummy washed either. But very happy with him. You know that when I eventually get him clean I'm going to want to rug him up, right?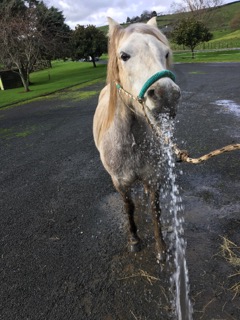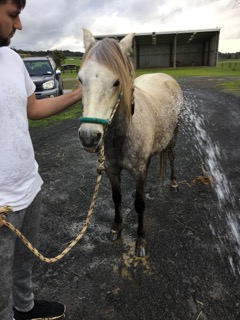 I am cautiously optimistic that I am becoming the kind of horse woman I have always wanted to be.
****
OMG!! I was just watching Trackside - well, I don't actually watch it, but all of the tv programmes I watch I tape so I don't have to watch bloody ads and the station the tv sits on inbetween is Trackside. Wait...Why am I even explaining this to you? Anyway, I was just finishing off a bit of work and it was on in the background and Hello! Cap's dad, Captain Rio was on! Having a bit of a chat and stuff. Good looking horse that, even if I do say that myself. I'll have to tell Caps that tomorrow morning, he'll like that. He likes hearing about his family. And Caps looks very much like his Dad but he has the lovely soft and gentle personality of his Mum. First time I've actually seen Westbury Stud though. Wow. Seriously impressive.
And I was at the hairdressers today and I'm not the only person who uses salon stuff on their horses. The girls there were like, This is what this woman uses on her horses or This is what this girl uses on her golden retriver. Our personal favourite at the moment though is Nak Repel-ends. A gorgeous leave in moisturiser which is brilliant for the condition of everybody's mane and tails. The two rules I have of, If it's good for me, it's good for the horses and If I wouldn't use it then I won't give it to my horses seems to keep us all on track.
****
I have woken up this morning and it is taking everything I have not to rug up Caps and Az. I'm so ashamed of myself.
****
And this is what I decided and why:
Jackets.
Because our house is a home.
We do not say, Go put another jumper on if you're cold we put another log on the fire. Our house isn't sugar free because we love the smell of freshly baked cookies on a cold winters day. Or any day, actually. You also don't have to book days ahead to see us. We always have time for coffee with friends. With cookies. We believe in hot bubble baths, snuggly beds and feather duvets. Fluffy cushions and sheepskin rugs. We don't worry too much about what happens in the outside world because inside our home it is a place of peace, love, honour, respect and laugher. We don't talk about why something won't work we talk about how cool the journey is going to be. The magic that we see.
I guess what I'm trying to say is that you don't have to pretend to be strong, brave or courageous here. The way you are is enough.
And that's ultimately what made my decision.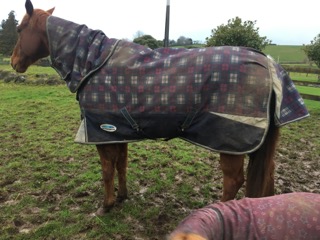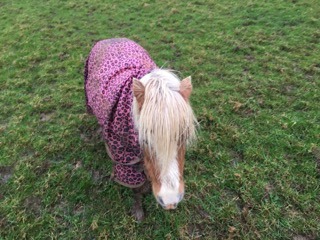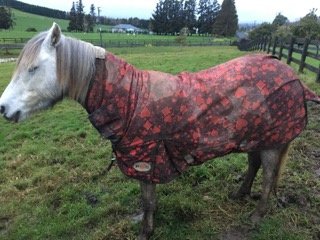 And I got a Skype text from the young one from one of the last places he's visiting before he comes home...
I LOVE this place...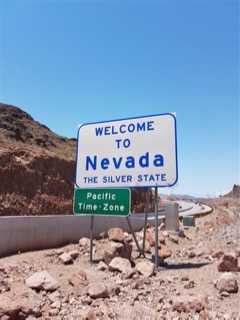 * I'm now regularly visiting my outside horses which is brilliant. In one place a couple are starting to call when I greet them while others are standing waiting at the gate. As per ususal those who don't wish to have me touch them move away and of course you always get one who is No, don't want you...wait...come back...no...maybe...
It is good but more than that I'm able to breathe. I felt like this when I first started Reading. Out of all the chaos and mayhem and mischief I could finally breathe and it's the same now. It's a little odd trying to describe the work I do to humans though and the best I can come up with is, I open the horse/human door which both accurately describes exactly what I do and yet nothing.
I was talking to one of my outside horses about it today though and he was like, It's ok, Tania...but we know.

Well, ok then.
And here's some photo's of Missy. She says, Hi xx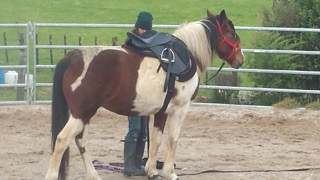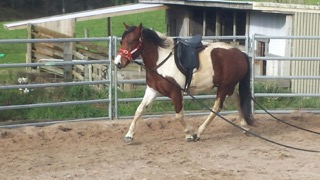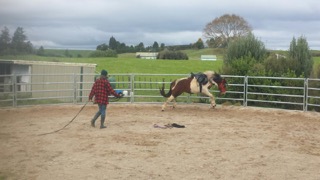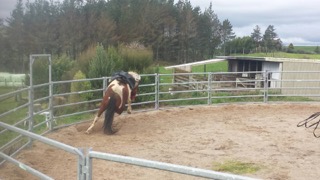 and hair cut time.
Before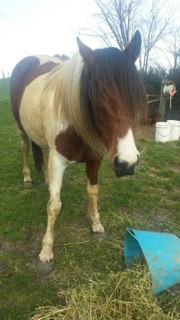 After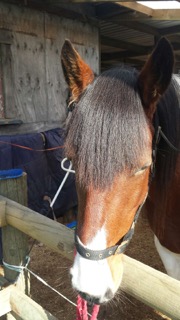 Wishing you much love my friends and of course, my humans.
Caps, me, Spirit, Sequoia, Ralph, Chew and Az
xxxxxxxx